Well hello there followers, we've really enjoyed putting this post together as we're hopelessly in love with hippie weddings as you know. We're also still undecided as to whether it's a veil that wins our vote or the less traditional flower headpiece ~ have a look at the gorgeous pieces we've found and see which captures your heart…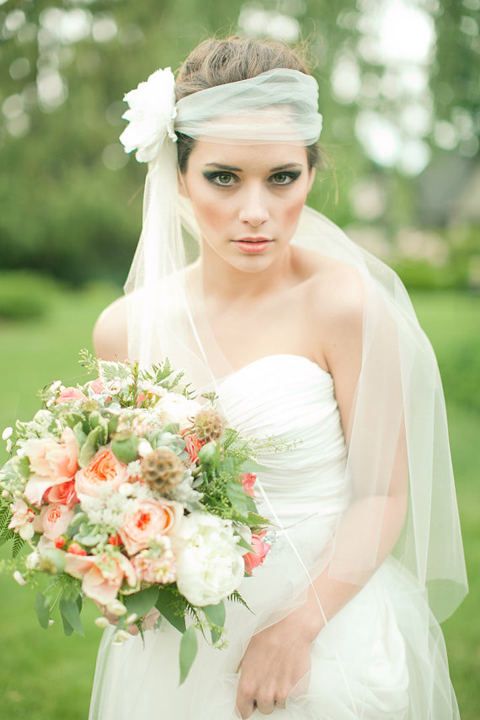 Here's a beautiful art deco style veil, adorned with a gorgeous white flower for a little added bohemian romance.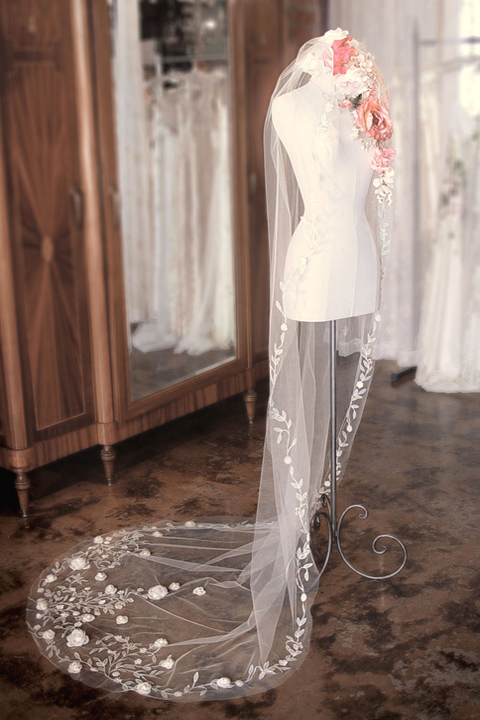 If you think Claire Pettibone only creates stunning bridal gowns think again, this amazing veil is perfect for the more traditional bride looking to add a little floral love to her look.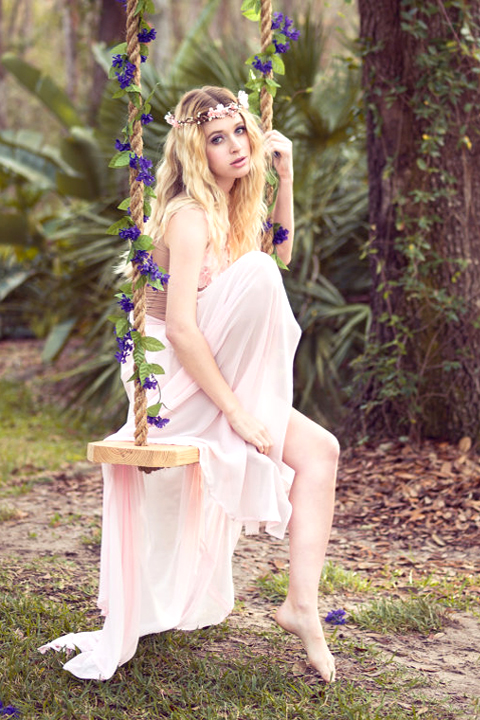 Ethereal beauty oozes from this photo, the understated cherry blossom flower crown is stunning, created by the same designer that made my own floral crown featured at the top of this post. Oh, and we adore that swing ~ for those looking to have a woodland wedding in the Algarve come to us if you'd like to recreate it!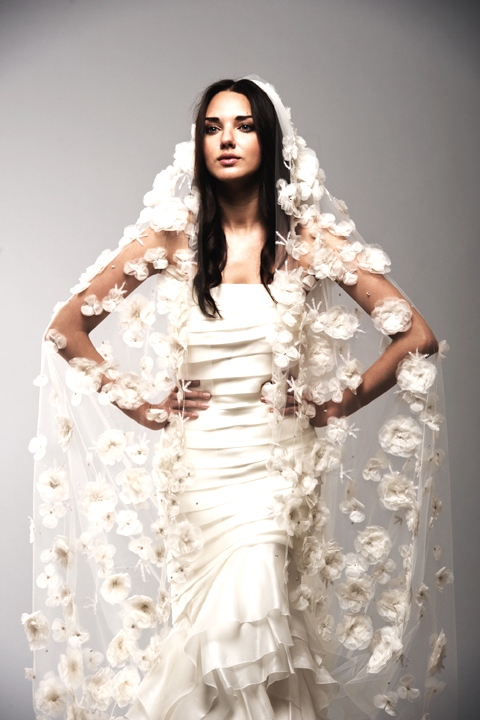 Who says less is more? More is definitely more when it comes to this amazing veil by Blossom Veils, gorgeous when paired with a simple wedding gown it's one for a bride that wants to stand out from the crowd.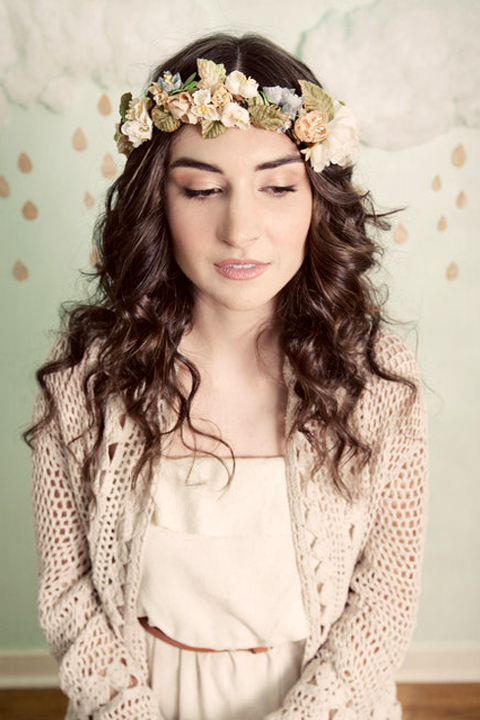 What a simply beautiful pre-raphaelite~esque flower wreath, we adore it, and if you choose this for your day it covers your 'something blue' too.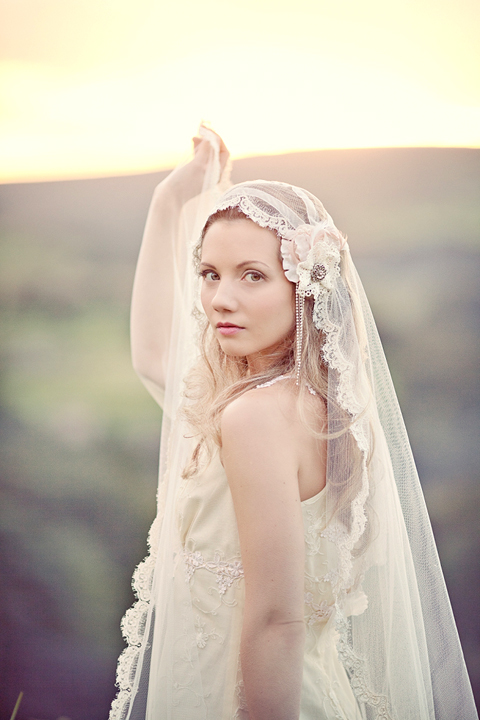 This vintage look floral headpiece with veil is breathtaking, the delicate design at the front gives the perfect frame for the face of a beautiful bride.
Lastly we had to share these flower crowns from Three Bird Nest, we love that the bride has a white crown and her girls have the same in pink, plus they're not only beautiful they're available at a very good price too ~ what's not to love?!
So which won your heart, a crown or a veil? We're afraid we'll have to sit on the fence for this one…