If numbering your tables we have some beautiful options which prove popular at many a wedding. Our wood table numbers fit well with any decor style and draw attention to the beautiful flowers you have chosen for your tables… When you are still deciding on other events at the wedding, then get some ideas for these Weddings and Occasions in scotland.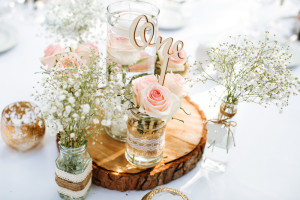 Another option that brings elegance to a table are ornate photo frames with calligraphy numbers, we use gold, white or silver frames, sometimes a mix of the two for those couples that want to break from the more traditional replicated tables, you can read this wedding prep article for more tips…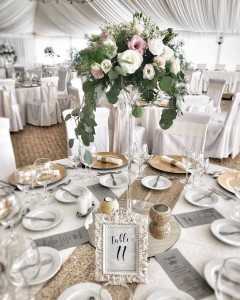 We do also love when couples name their tables, countries they have visited, their favourite bands, even their favourite drinks! Another idea that goes down well with guests is that on each numbered table, to have a photograph of both the Bride and Groom at that age (Lara and Dan below!).
Once you've survived the wedding planning stress, the last thing you want is more worry over spending too much on your honeymoon. By reading 5 Tips for Booking a Honeymoon Cabin, you can save and have fun at the same time in your dream honeymoon.
It's so nice to make your own mark on your day, have a think about these things and make it that little bit more special.