Ok firstly lets just clear up we're not overly fond of the word 'pet' ~ we like to think of all animals being free spirits they just like to shack up with us humans and become part of a family sometimes! Usually the weddings we work with are destination celebrations so animal friends are back at home across the ocean, at a recent Unique and Chic wedding however we were so happy to see that the four family dogs were not only a part of the ceremony (one was ring bearer), but that they were allowed to roam around the villa for the evening joining in with the festivities. Surely if they've become a part of the family they shouldn't be forgotten on important special occasions, that's our view anyway and that's why we collated these gorgeous pics of people that share our view on animal loving…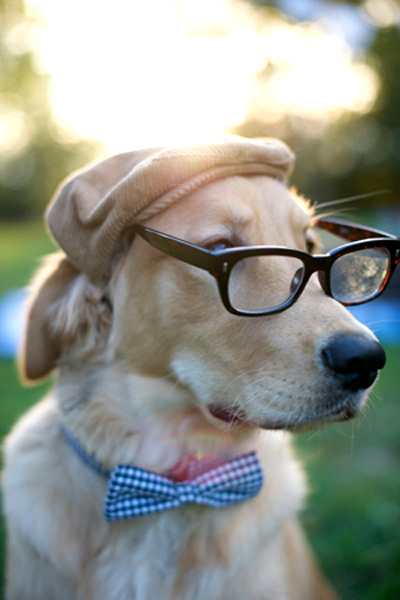 Firstly we wanted to share this beautiful dog looking rather handsome in a bow tie, cap, and pair of specs, not sure how many dogs out there would be happy wearing this getup but it's certainly a great look for a quirky wedding!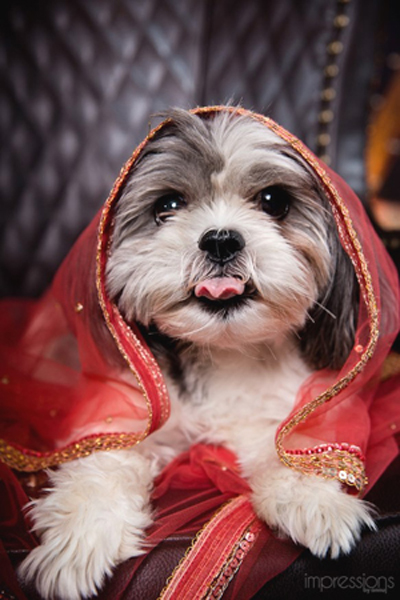 This little pup is a show stealer in this beautiful sequined number.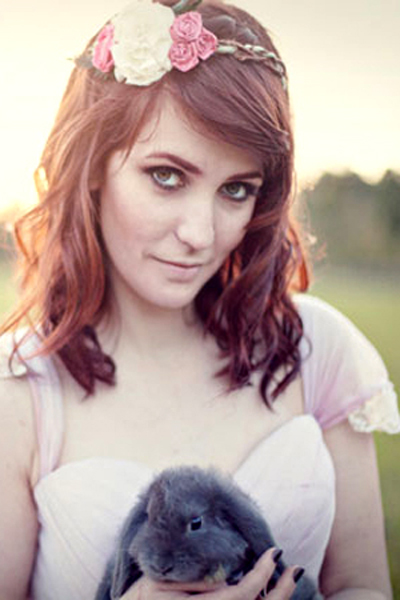 It's not only dogs looking to share the limelight, this gorgeous little rabbit made an appearance on the wedding photos.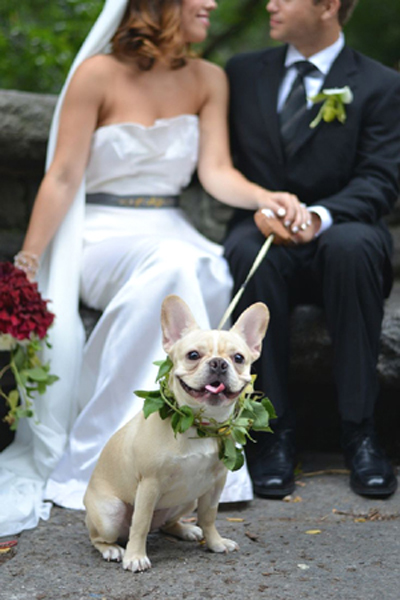 This happy looking pooch is going Grecian for the big day.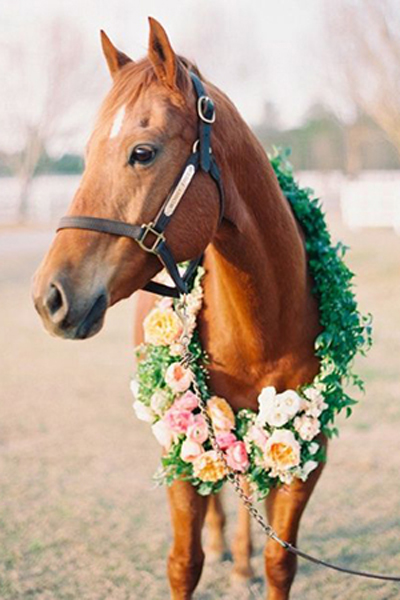 Many couples opt to ride their horses to an outdoor wedding, this beauty looks stunning with this colourful flower wreath.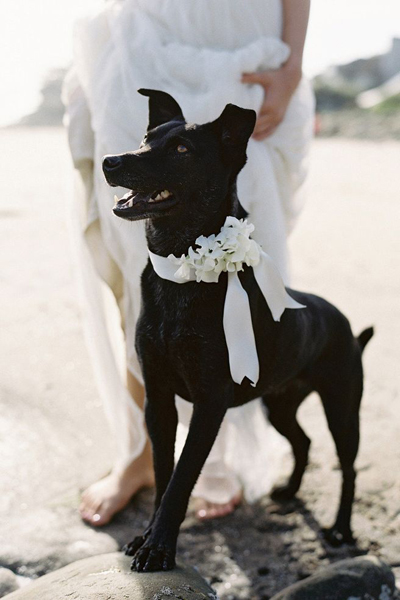 Here's a gorgeous dog at a relaxed beach wedding looking lovely with a floral white ribbon accessory.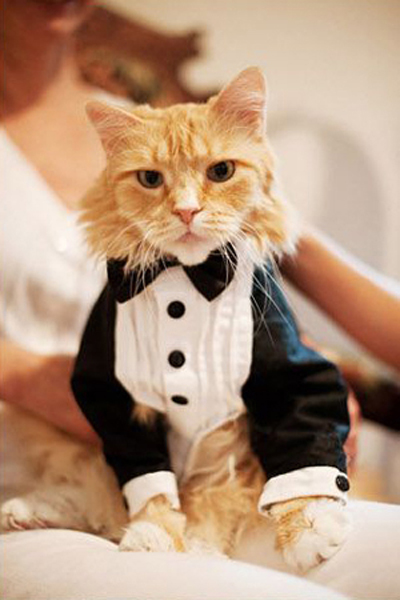 Why so serious? Not the happiest looking cat but certainly a very well dressed one!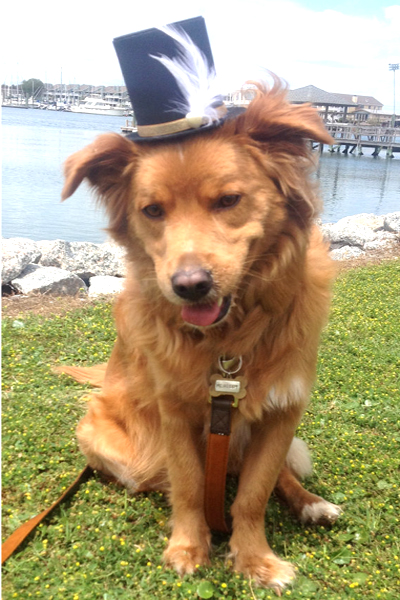 Lastly we found a great supplier for you if you're looking to include a furry friend in your big day have a look on Etsy and be inspired!