Ola, hello, dia dhuit!
There are so many good reasons to get married in the Algarve. The beautiful weather, beaches, venues, and delicious food. Portugal is also a very affordable destination and only a short plane ride away from the rest of Europe. Here at Unique and Chic Weddings we strive to help you organise your perfectly unique wedding day.

Even more beautifying available  from our team, Unique and Chic Mobile Nails coming soon, watch this space!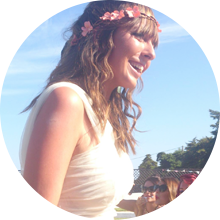 Amelia is the face behind the Decor Rental of Unique and Chic Weddings. Originally from the North of England, she moved over to Portugal a few years ago and is now happy to call the Algarve home after finding the homeland of piri-piri chicken, and of course a lovely Portuguese husband who coincidentally now has The Chicken Tavern restaurant in Alvor! Having got married in the Algarve herself, she's always happy to offer advice on all aspects of the wedding day, and really loves working with couples in creating a wedding that's truly personal to them, that of course is what it's all about. When it comes to co-ordinating and planning weddings she has a beach bucket load of experience and is ready for anything!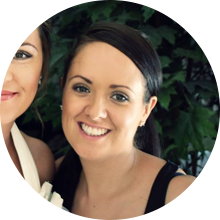 Jane is the beautiful face behind Algarve Unique and Chic Make-up. From Co. Limerick in Ireland she's great craic and the perfect calming influence to have by your side on the wedding morning. Very talented with a make-up brush she can turn any hungover bridesmaid-to-be into a vision of loveliness for those of you crazy enough to go out drinking the night before! In addition to all things wedding her family own Hickey's Irish Pub in Alvor, which as well as being the best place for a Guinness over here, also has a beautiful roof terrace for pre and post wedding parties. Planning and co-ordinating weddings is a breeze for her too, after so much practice we have yet to see a drama that fazes her…




Let's Talk
Feel free to get in touch to talk to us about any of the unique wedding services we offer
Get in touch