Our Decor Styling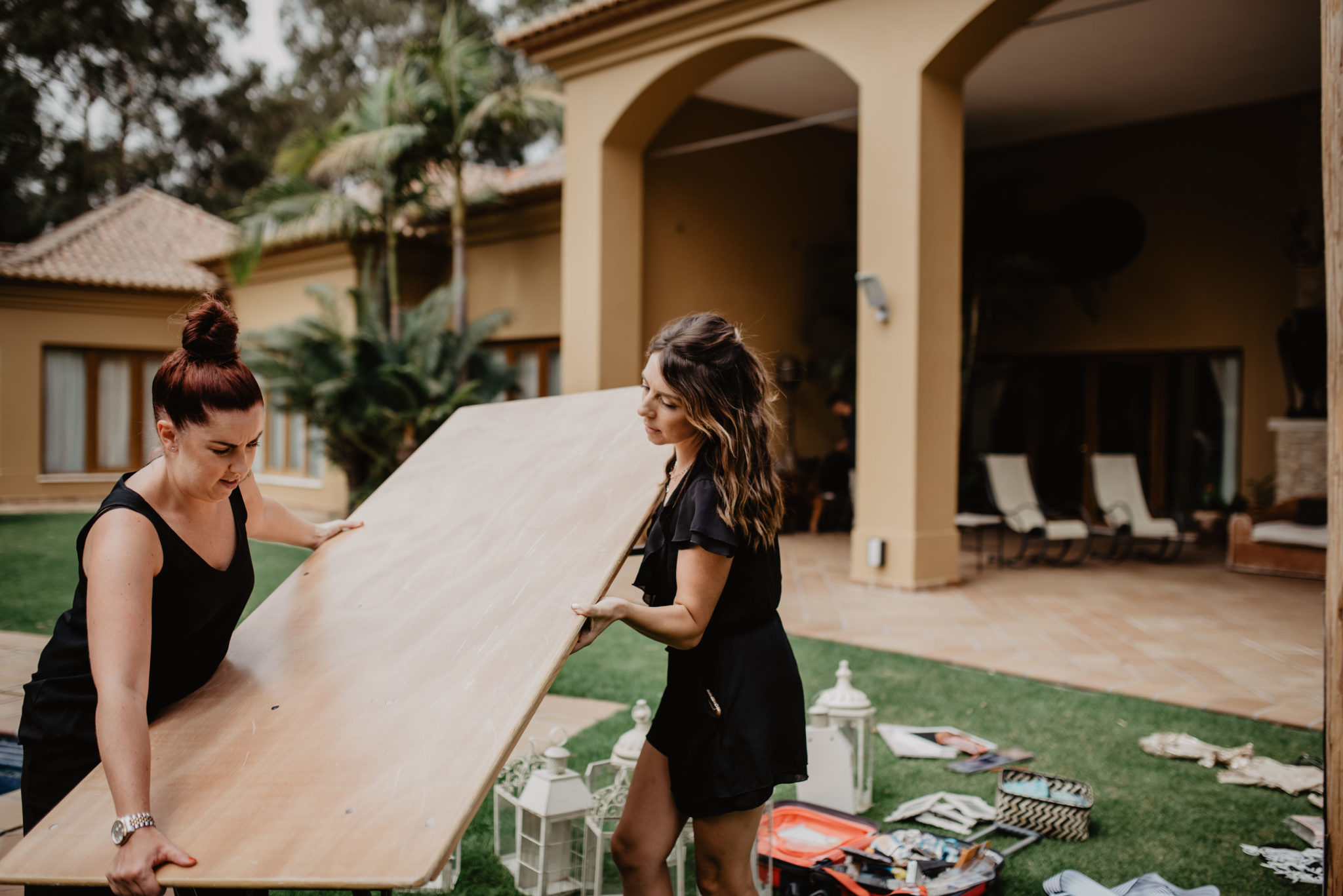 Yes I admit, I have a dream job, I'm the incredibly lucky one that gets my hands on your wedding venues and transforms them from something often generic and even a little bland, to something truly special.
Some of my clients come to me with a firm idea of their styling in mind, others have a vague idea so it's easy for me to pick up their flow and propose items I think they'd love. Then there are those that have no idea at all (don't freak out if that's you, being a Pinterest addict isn't up there in the key to a happy marriage I promise you!) In some cases a client sets me a budget and asks to be completely surprised on the day, now those set up's are magical.
Initially you can browse through our items and pictures, and then we'll chat about the best approach for the two of you. Along with many beautiful decor pieces I also create beautiful custom wedding stationary so you have many ways to bring your unique personalities into your Wedding Reception.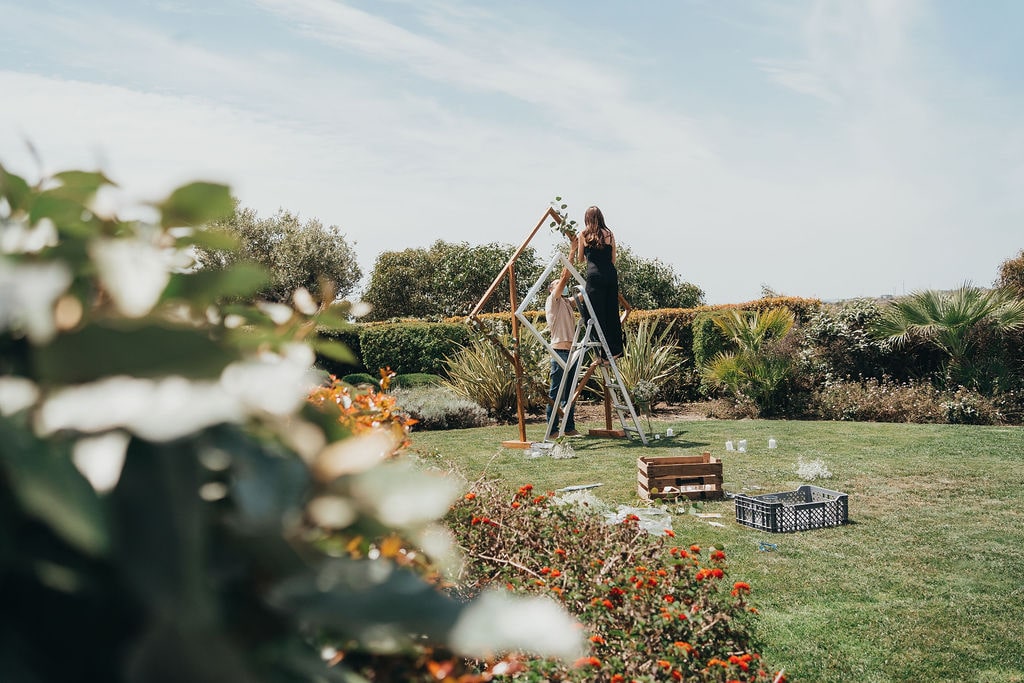 For those that think getting married abroad means they have to give up control, you'll be happy to read that when working with me that isn't the case. You have as much or as little creative control as you'd like, I just ask that on the Wedding Day you completely switch off from styling and put your trust in me, I expect you to spend your pre ceremony time sipping champagne being pampered and by that time I expect you to be fully relaxed with me at the helm.
Browse through our decor galleries to see venues you may recognise, and get a whole lotta wedding inspo. 
Jane and I know the key to our hugely successful business, is that our services are very personal which gives us our unique edge. My work brings beauty as I really care about all my clients, they aren't just a number to me. This is why I only take on a limited number of weddings per week, to ensure the quality of work is the best that it can possibly be. 
2022 is almost full, and 2023 is filling up very fast so if Unique and Chic are the team for you please get your date to me and let's talk about how we can put your dream into reality.
I really look forward to working with you.
Ines and Tom
Casa Do Lago,Quinta Do Lago
Photographer: Lapela Photography
Thank you! I just want to say what an amazing job you did. I was so so pleased when I got to Casa do Lago. You completely exceeded my expectations! The decor was absolutely beautiful! I cannot thank you enough! I just hope someone took photos of all the decor. The ladders for the Polaroid's were so cute!! I loved it all.  Thank you from the bottom of my heart!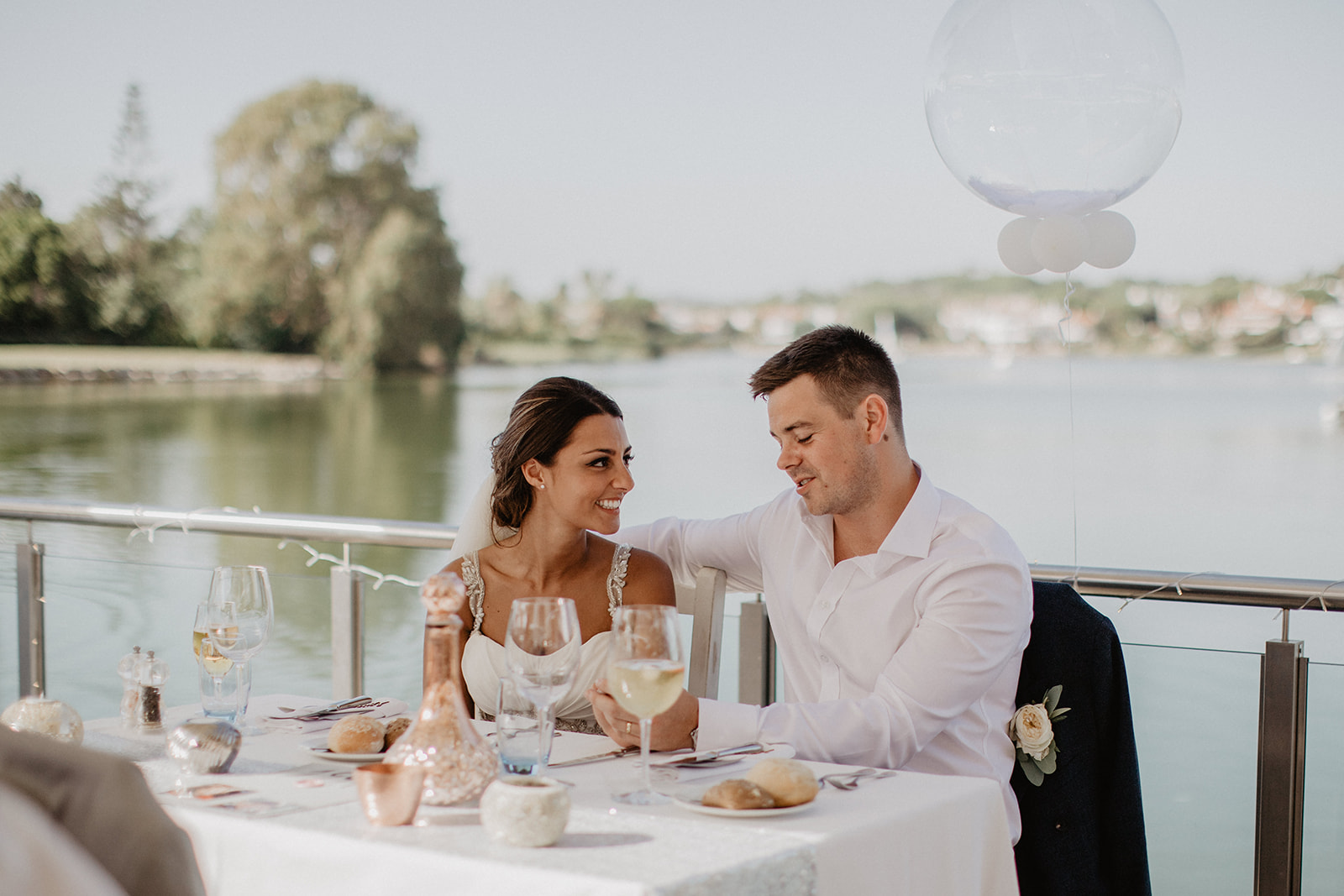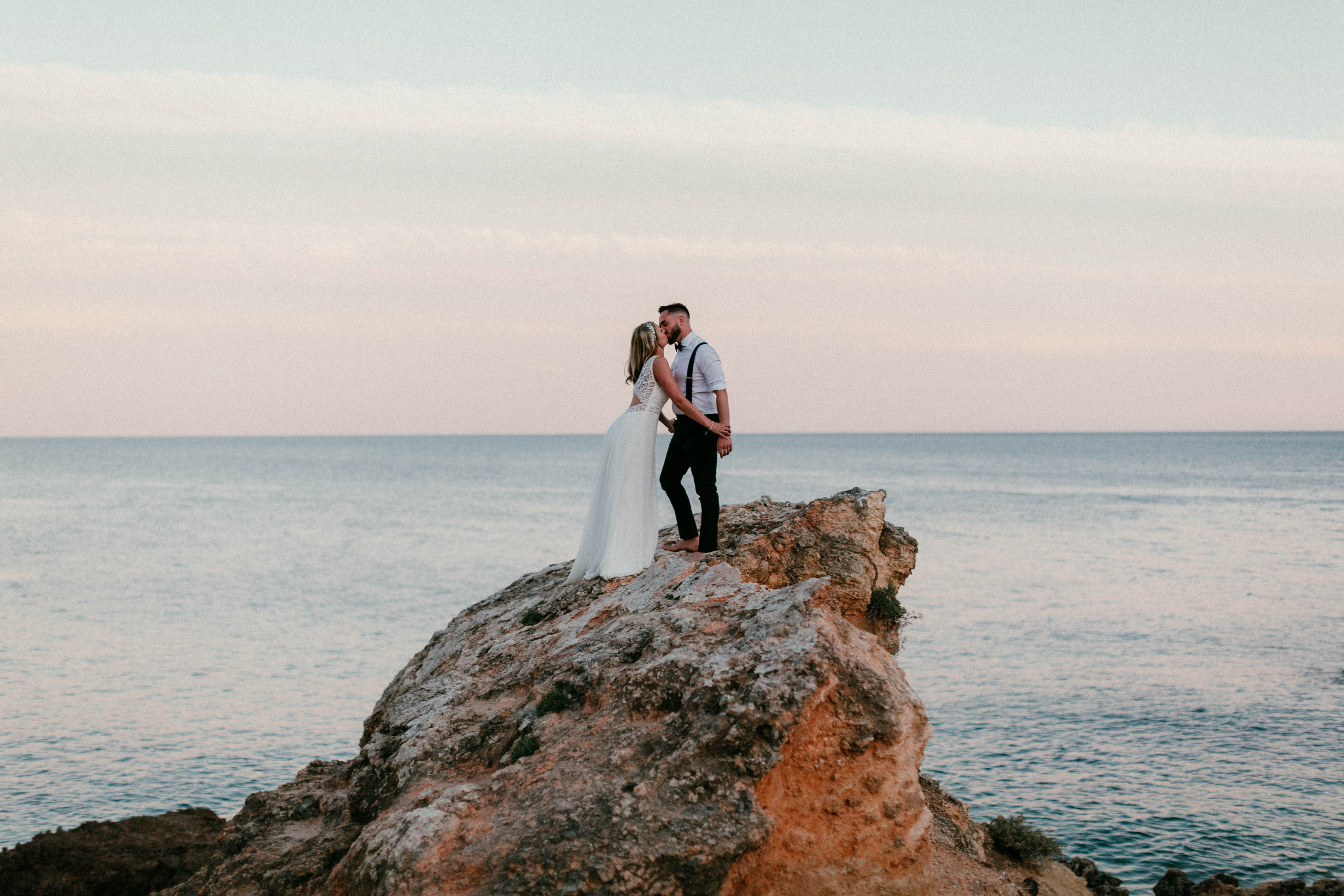 Molly and Louis
Suites Alba Resort and Spa, Carvoeiro
Photographer: Charlotte Jane Photography
We got married at Suites Alba June 2019. Initially I thought we could supply all of our own decor for the day but soon realised this to be impossible logistically but also time wise with everything else to plan leading up to the date. We got in touch with Amelia who kindly met us at the Venue following a few exchanges of email. Amelia listened to our vision and facilitated putting my ideas and Pinterest dreams into reality. Amelia sourced items that were specific to our vision and gave us options for different ideas that matched our theme. I was so, so pleased with how the Venue looked on the day – just how I had pictured it. Everything was positioned perfectly with amazing attention to detail. I would highly recommend Unique and Chic decor hire. Very professional and exciting to work with leading up to the big day. Xx
Laura and Shane
Casa do Lago, Quinta Do Lago
Photographer: JJMT
Thanks soooo much for everything you did for us for the wedding. I love the multiple instagram chats we had on organising gold cutlery cutting more wood and adding multiple golden lanterns. I fell in love with your entire brochure and your style. The best thing I ever did is involve you in all parts wedding styling. It really helped tie everything together. Everything was perfect even though we needed a plan B and had to move the wedding inside due to the rain. It honestly still blew me away. You are so talented and are such a beautiful person. We were so lucky to find you. Couldn't have planned the wedding without you. Can't wait to see your company grow and develop. I didn't realise I was getting a wedding stylist when we booked you but all the adds on to the list really transformed the venue. Thanks for making the wedding planning so exciting and making our dreams come through.
Love from
Laura & Shane O'Driscoll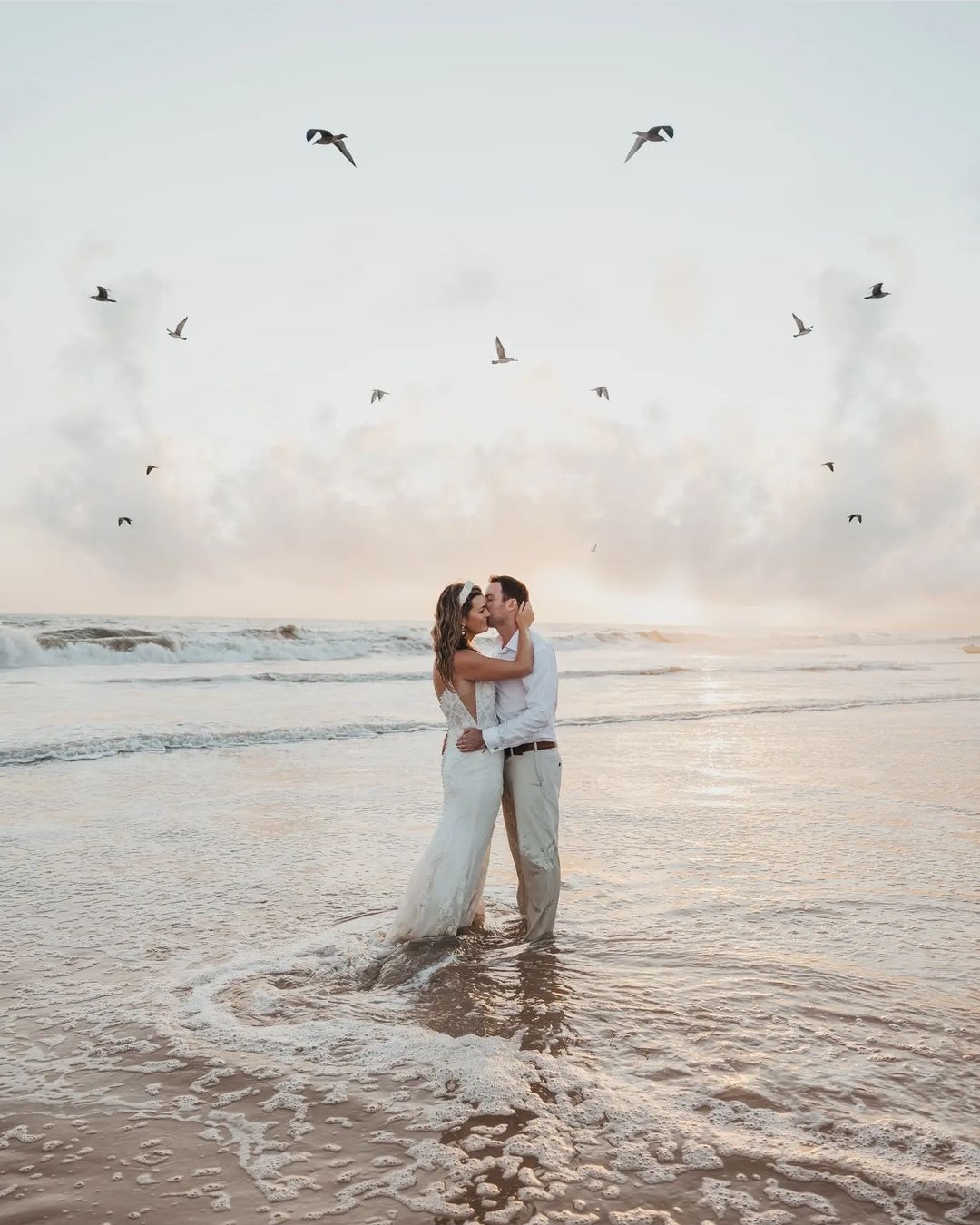 Niamh and Brendan
Vidamar Resort, Albufeira
Photographer: Ana Parker Photography
We just wanted to send you this email to say a huge Thank you for everything that you did to make our day so special. The decor was amazing and from the very start you put my mind at ease with any questions or concerns I had. Every one of our guest commented on the beautiful decor and the hard work that it must have taken, we truly appreciate all the hours of effort that went in and we know that you guys will only go further and further in the industry. I would recommend you to anyone and am so glad that we got introduced to you.
Thanks again and we wish you all the best for the future. Niamh and Brendan Rogers xxxxx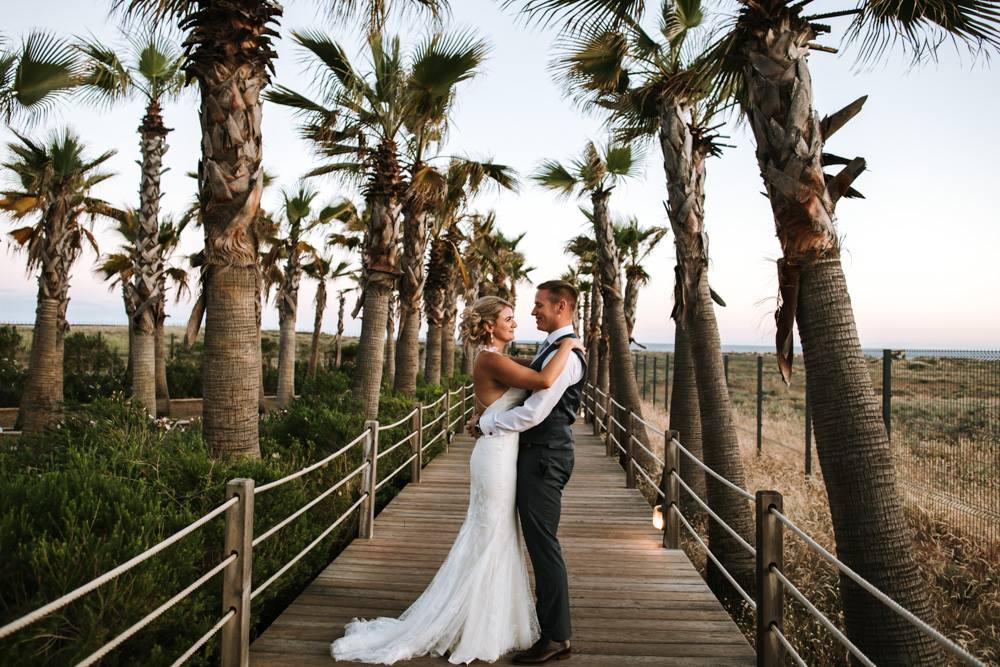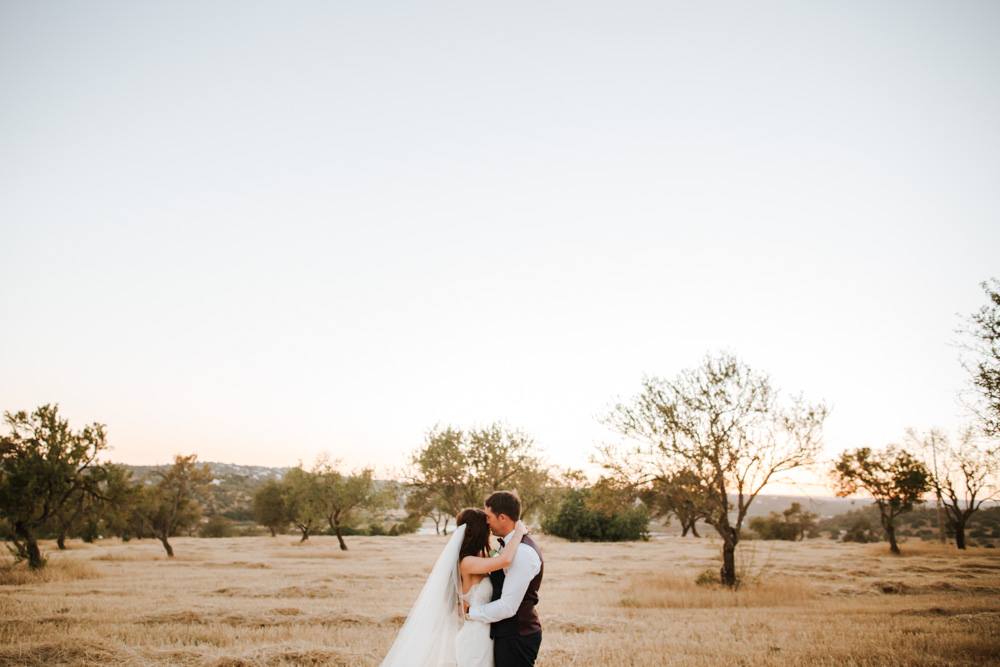 Jenny and Darren
Senhora Da Rocha, Porches & Casa Beachcomber, Lagos
Photographer: Ana Parker Photography
Amelia and Jane, the two people that made our dream wedding come true. We can't thank ye enough for all your hard work through the year and on the day. They set up the decor on the day and when we saw it all come together it was just stunning. Their attention to detail is unbelievable, they are serious workers and this shows by the hours they put in. Thank you so much guys, wishing ye a fun wedding year ahead. Darren & Jen xxx
Krupa and Anil
Private Villa, Vale Do Lobo
Photographer: Algarve Wedding Photography
AMELIA – Thank you so much for the beautiful decoration. It was just what we asked for, simple, chic & elegant – The rose gold & glass theme was a hit! We received many compliments regarding the wedding décor. Our families and guests loved it!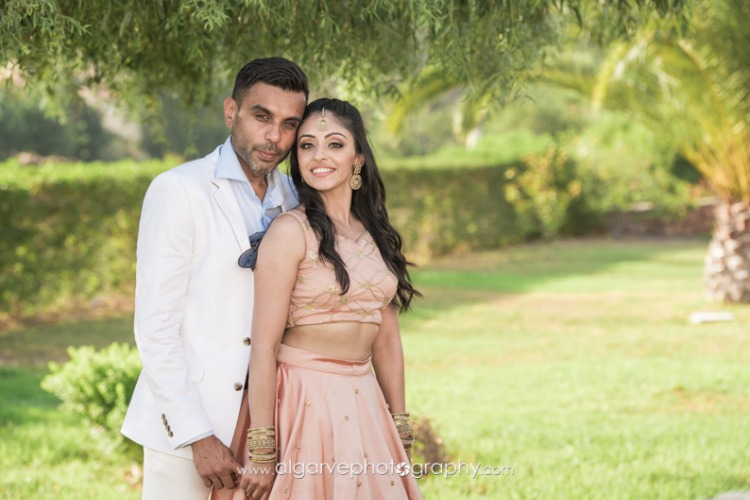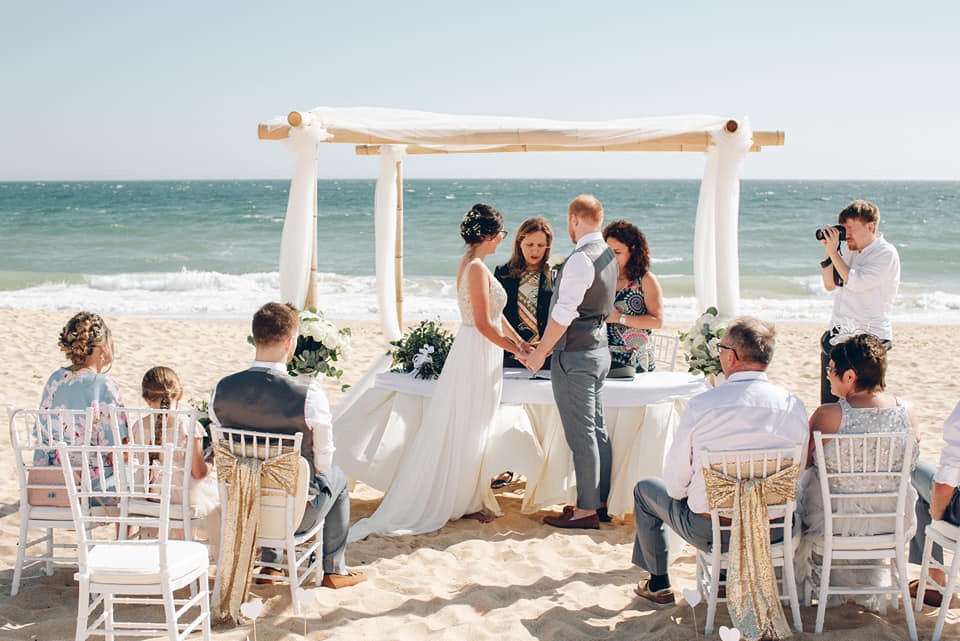 Carla and Greg
Vidamar Resort, Albufeira
Photographer: Luckybird Photography
Vidamar resort hotel looked truly stunning on our wedding day due to the amazing decor. Great communication with the team in the run up to the wedding and everything looked just as we wanted for our intimate wedding. From the beach to the decking to the dinner table. We couldn't ask for anymore. We would definitely use you again if we were to do it once more. Truly recommended
Sam and Jeremy
Atlantic Pool and Caniço, Alvor
Photographer: Ana Parker Photography
Hi lovely ladies.
Hope your both well & your not too exhausted from all your gorgeous weddings. The venue looked breathtaking and it's only now looking back at the pictures (for the 100th time) I'm still picking up on so many little details that you guys added to our day! You really are the best and we are so grateful…. forever! I can send you some fantastic photos of the amazing decor!!!! It really was EVERYTHING and more. Happy Sunday. Lots of love Sam and Jez xxx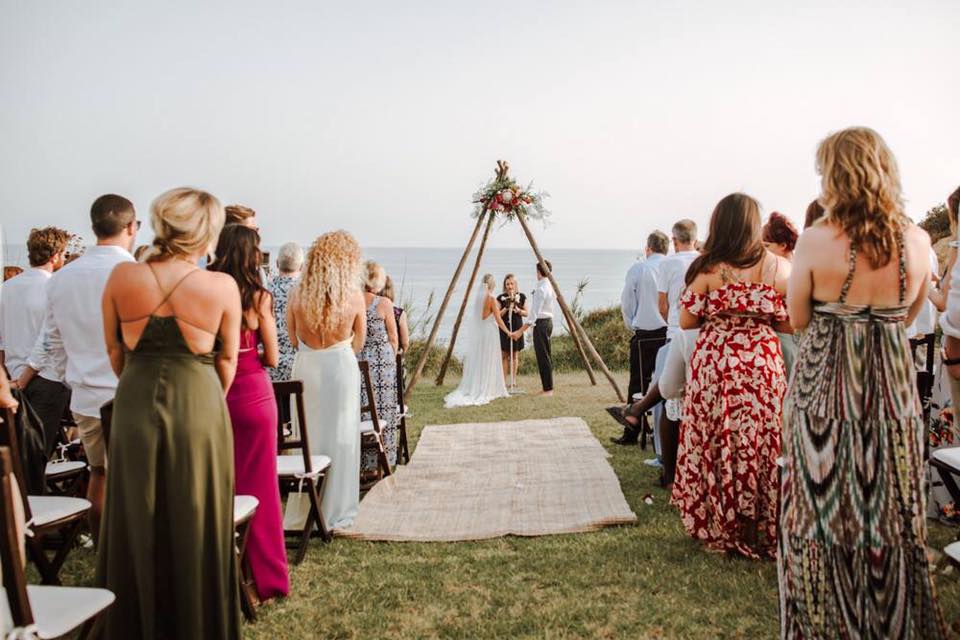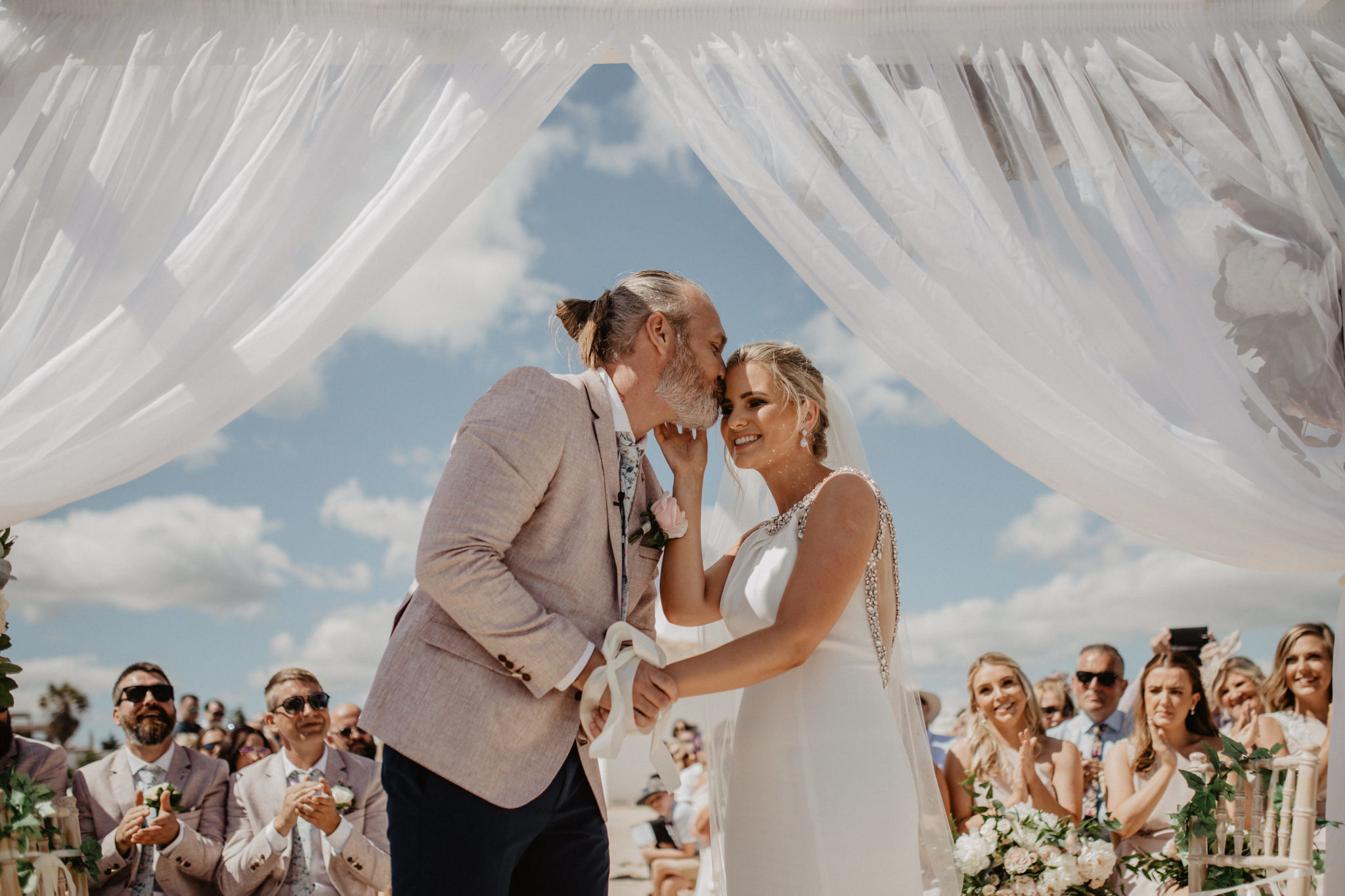 Kelly and Dean
Senhora Da Rocha and Monte Das Alagoas, Alvor
Photographer: Lapela Photographer
We had an incredible day all thanks to Amelia and Jane. the venue looked stunning, everything we wanted. everything was done to perfection.