Our Makeup and Beauty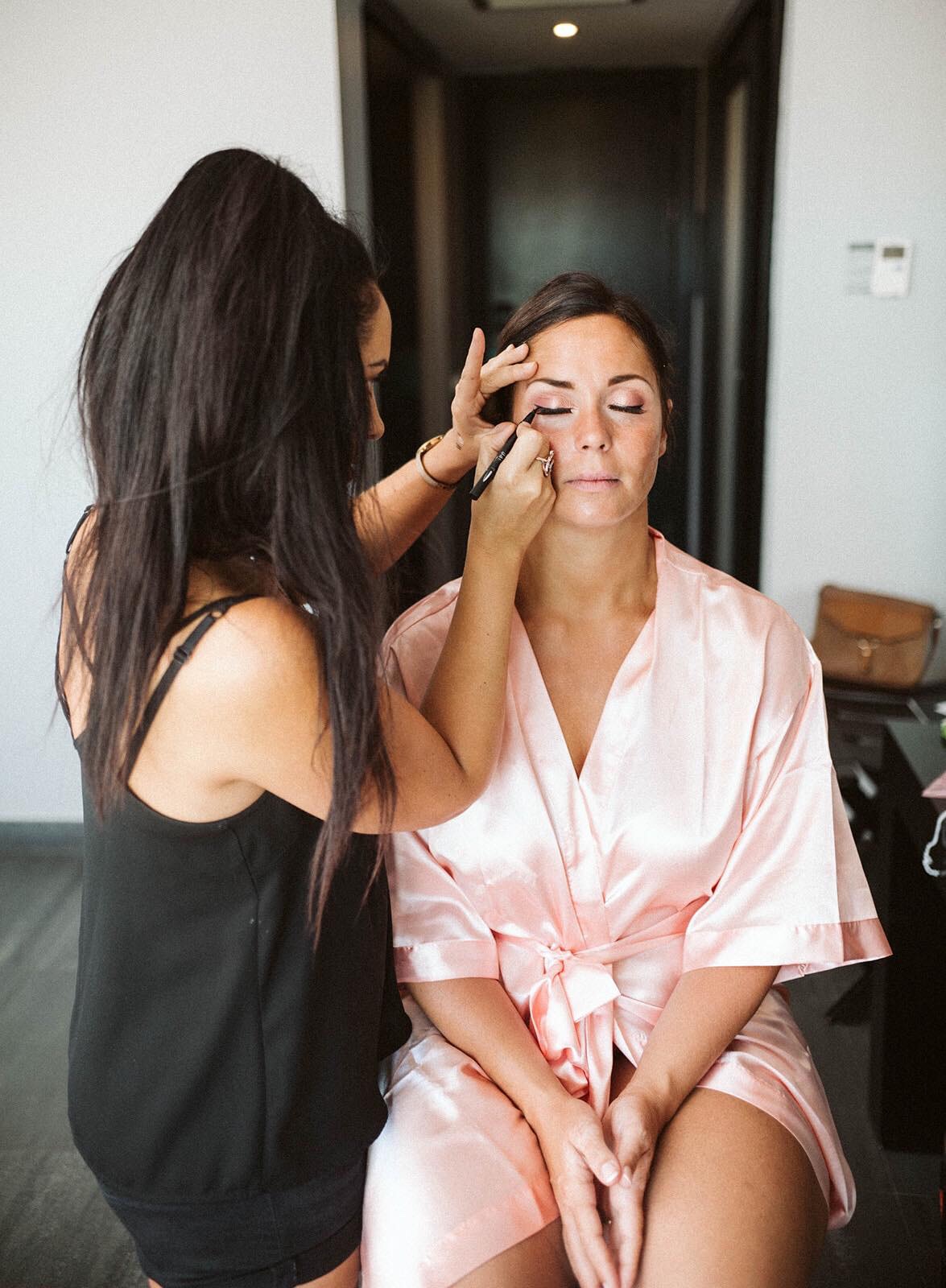 I have been working as a Make Up artist for almost a decade here in the Algarve, but it was my experience working as a Wedding Planner for six years that ignited my passion for my unique approach with my clients.
For a long time I offered only wedding Make-up, this is something I have a huge passion for and I'm constantly learning new techniques, and looking to the latest trends. I am a very down to earth person and from all the positive testimonials that kept coming back to me, I knew that my calming and chatty nature was something that my clients really loved. As well as looking like a million dollars my clients felt good too as I always brought in a very positive vibe. I practice yoga and meditation so good energy is something I embrace and share with others.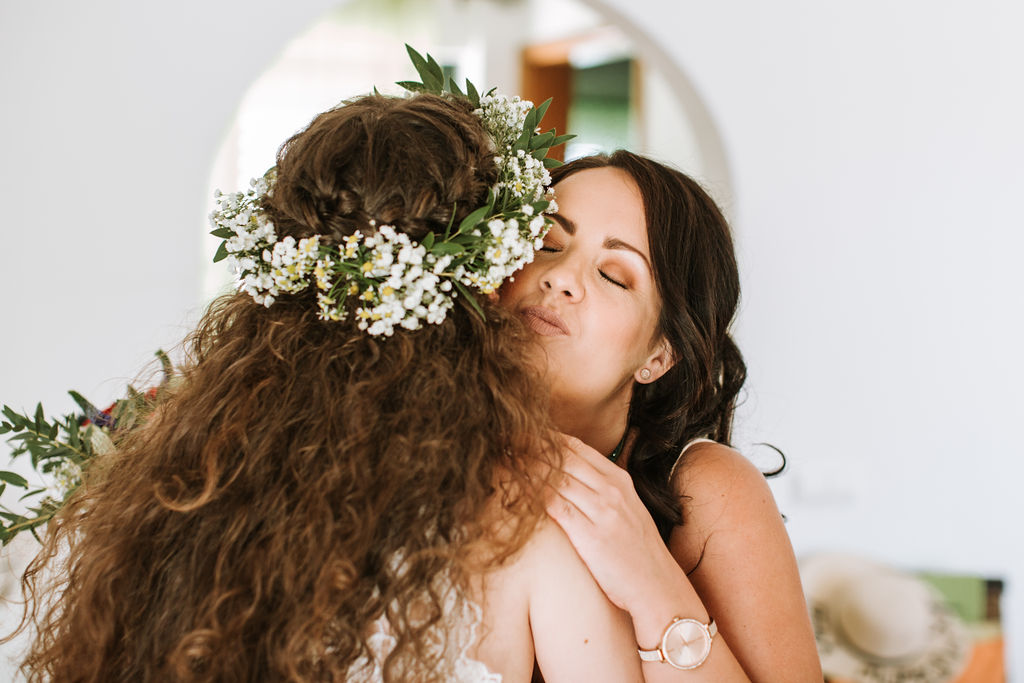 Last year I decided that only providing makeup and hair as a service wasn't enough for me, there are some brides I knew were really tense with nerves on their day and I wanted to do more. This is when the idea struck me to bring in my beauty therapist training (qualified in ITEC, CIDESCO and CIPTAC), I have been qualified since 2003 and it has been an amazing compliment to my work to bring in my other skills.
So now as well as hair and makeup, I offer additional pamper packages to relax you before we beautify you for your love and laughter filled day. The basic pamper package is a thirty minute treatment in which I will cleanse and exfoliate your skin, then we'll give you a face mask so your skin will be looking it's best. This will be followed with a relaxing face massage that will work as a primer, then we'll follow with moisturiser which includes SPF to protect you from the Algarvian sunshine. All products used in the pamper package are our own organic range, with options to suit all skin types. The more relaxed you are the better your day will be, and the softer your skin the more beautiful the makeup will look. It's hugely important to prioritise yourself, I'm there not only to make you look good, I'm there to make you feel good too, I've sewn brides into dresses, placed veils, fixed jewellery and cuddled children to prevent major tantrums. 
Browse through our beauty galleries to see different wedding looks and be inspired for your own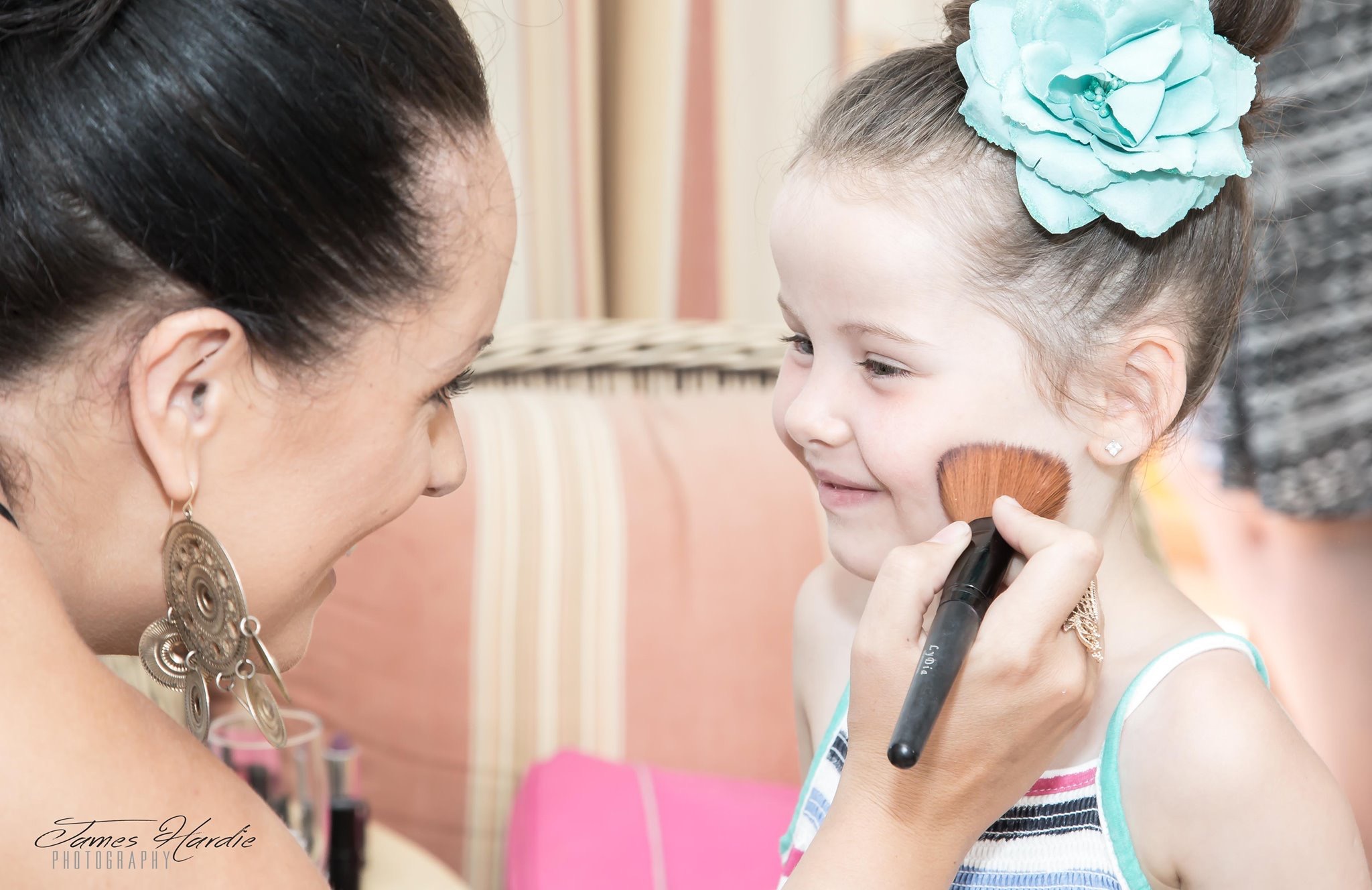 I love making little ones feel special, sitting them on the stool and putting on blush and lipgloss, making them feel like little princesses.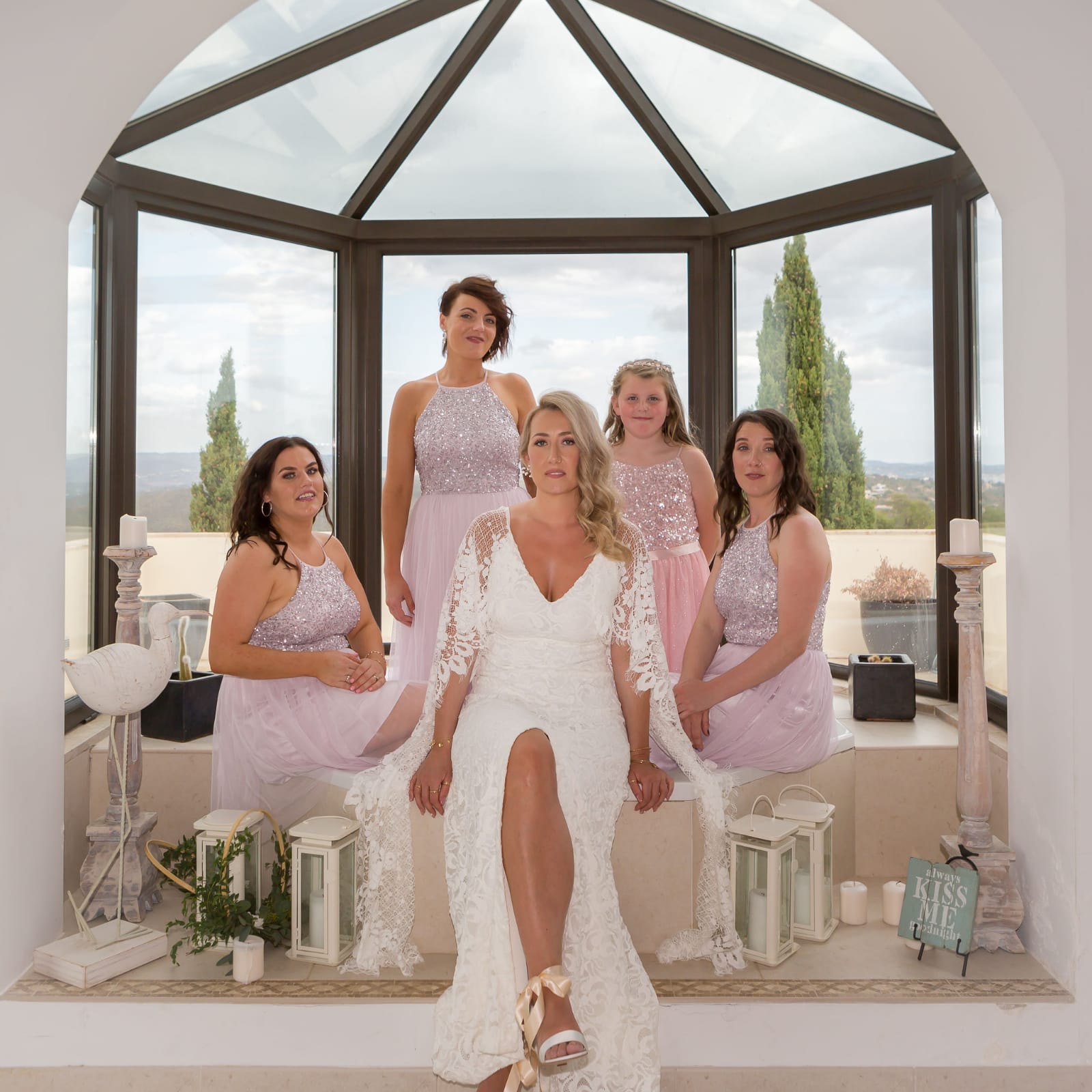 Sinead Tierney
Photographer: Paul John Fuller Photography
Jane came to do makeup for myself bridesmaids and mum. She was so professional from the start and such a lovely person to have around whilst everyone was getting ready the morning of the wedding. The makeup turned out amazing!! my bridesmaids even commented that it was the best professional makeup that they had ever got. We were all thrilled. Thanks again for ur great work and being part of our day!
Make-up and hair is one of the first things that ladies book for their wedding, as everyone wants to look their best for their big day. Please do get your date to me as soon as you have it confirmed, so we can ensure you don't miss out on a Unique and Chic experience that will start your day with a huge smile.
Lisa McNutt
Photographer: Victor Pina Photography
We always knew we would get married in Algarve so when Stephen proposed in august 2017 we started wedding planning straight away! I found Jane through her website and knew straight away that I wanted her to do my make up, her previous brides all looked stunning and i could see how versatile her work was. I'm very picky when it comes to make up, as i like a really light feeling natural look and with Jane being Irish as well I knew there would be no communication problems! I had a make up trail with Jane in April, she was so easy to talk to and made me feel so comfortable. Jane listened to everything i wanted, made a few recommendations to me and the final look was amazing!! I left feeling so happy and excited! Our wedding was on 06/07/19, Jane arrived right on time, she had 5 make ups to do for myself, my mother, my bridesmaids and my brothers partner. Once again she listened to what everyone wanted and the girls all looked amazing! I felt unreal and couldn't have asked for a better finished look! There is nothing that I would change about my make up that day! If you want a lovely professional, amazing make-up artist for your wedding get in touch with Jane. I cannot recommend her highly enough! Thank you so so much Jane! Lisa Xx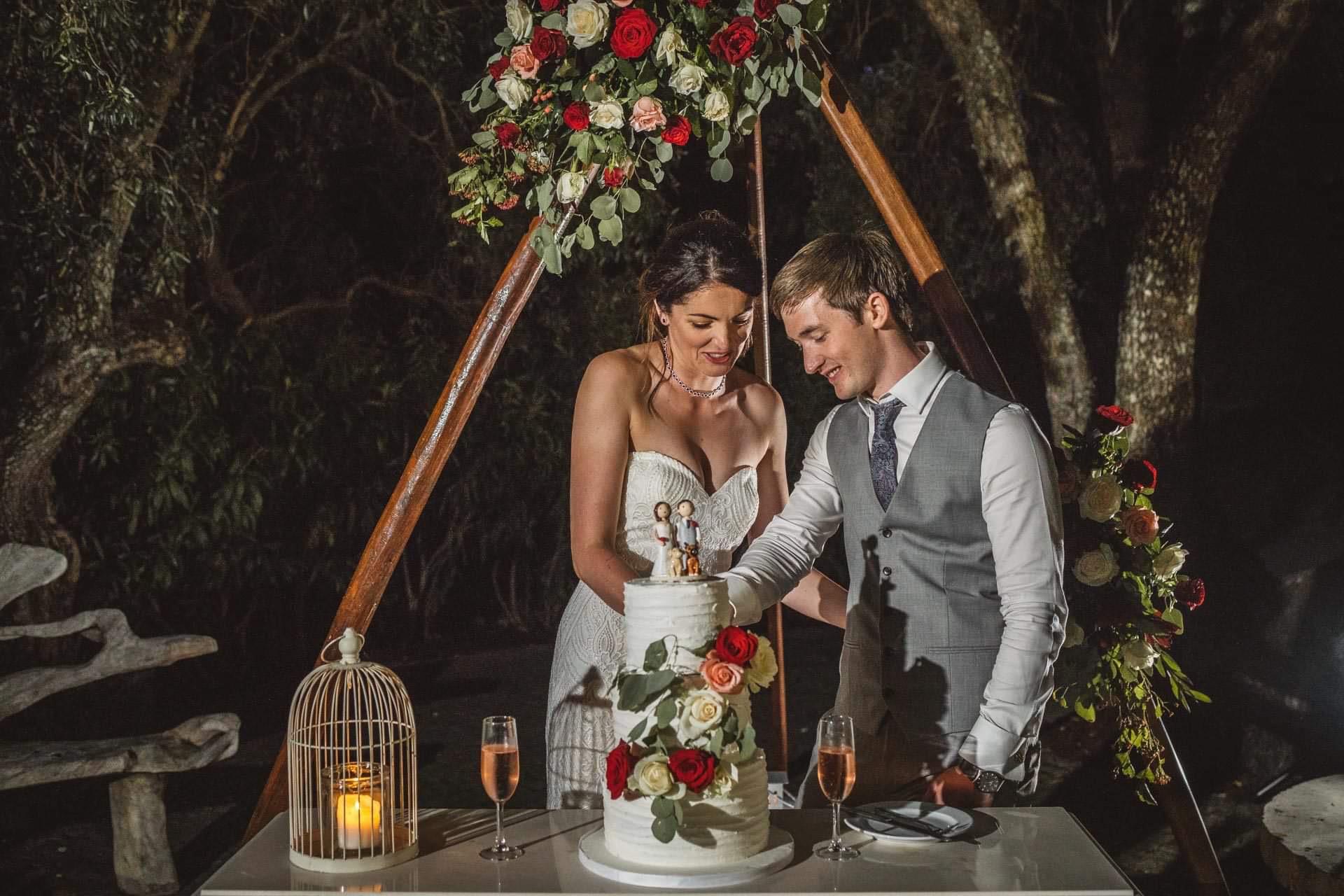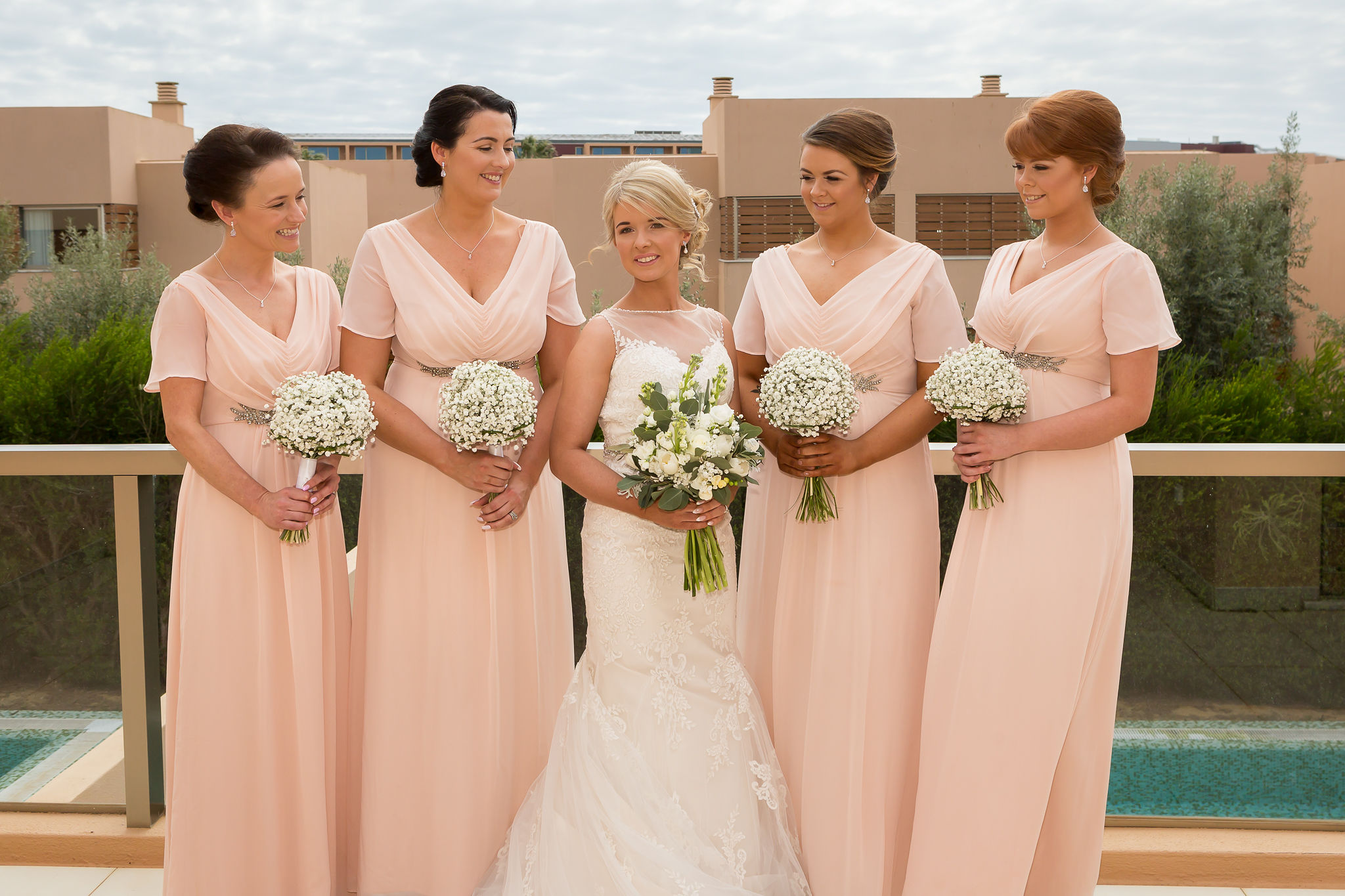 Fiona Carey
Photographer: Paul John Fuller
We had the pleasure of having Jane doing myself and my bridal party make up for our wedding 2 weeks ago. We loved our make up you created exactly what we wanted. Everyone loved it and you were so easy to deal with in the planning phase of the wedding. You were great fun to have around the morning of the wedding, you had us all at ease. Our make up lasted all night it was great we didn't even need to touch it up during the day. I couldn't recommend you enough so professional and you made us all look 10 years younger. Thanks so much for making our day so special.
Aisling Durkin
Photographer: Algarve Reel Media
Algarve Unique and Chic Make Up provided an excellent service for my Wedding Day 05/07/18.  Jane made me feel so comfortable and special from the moment I first made contact with her. She was very responsive to emails which is very important when planning a Wedding abroad! On the morning of the Wedding Jane put everyone at ease with her professional manner and we had a great laugh too! The Make Up lasted all day and night. I highly recommend Unique and Chic Make Up. Thank you xx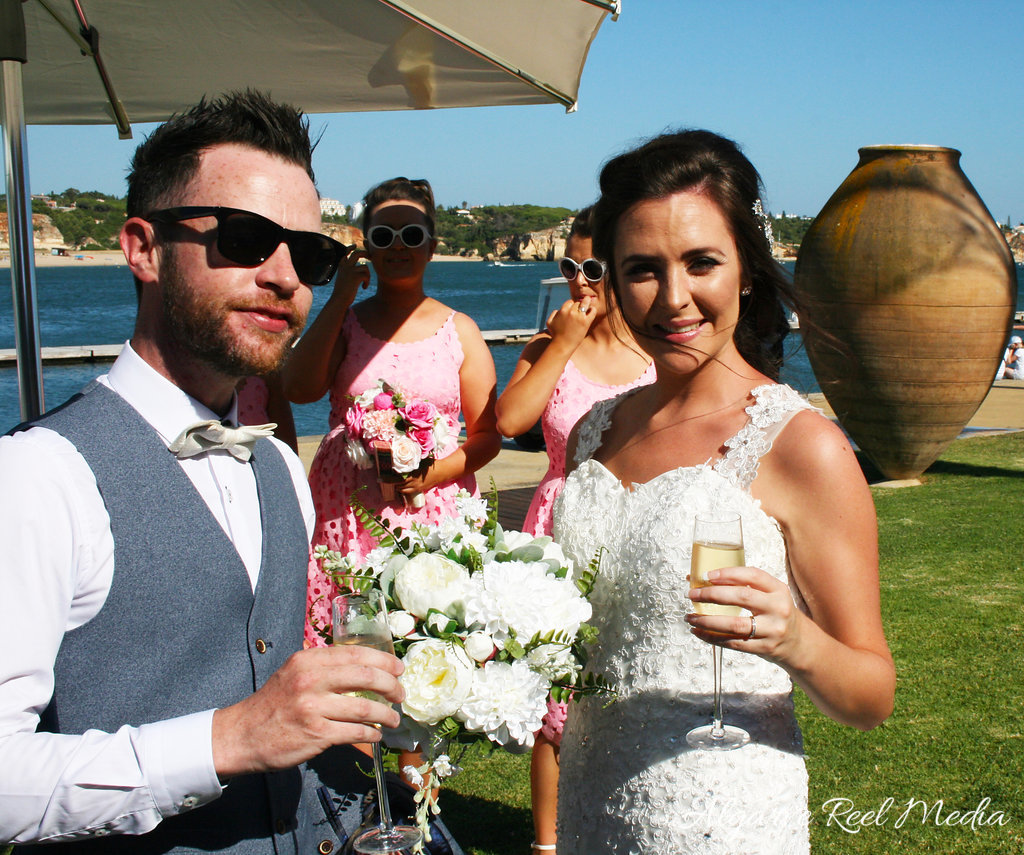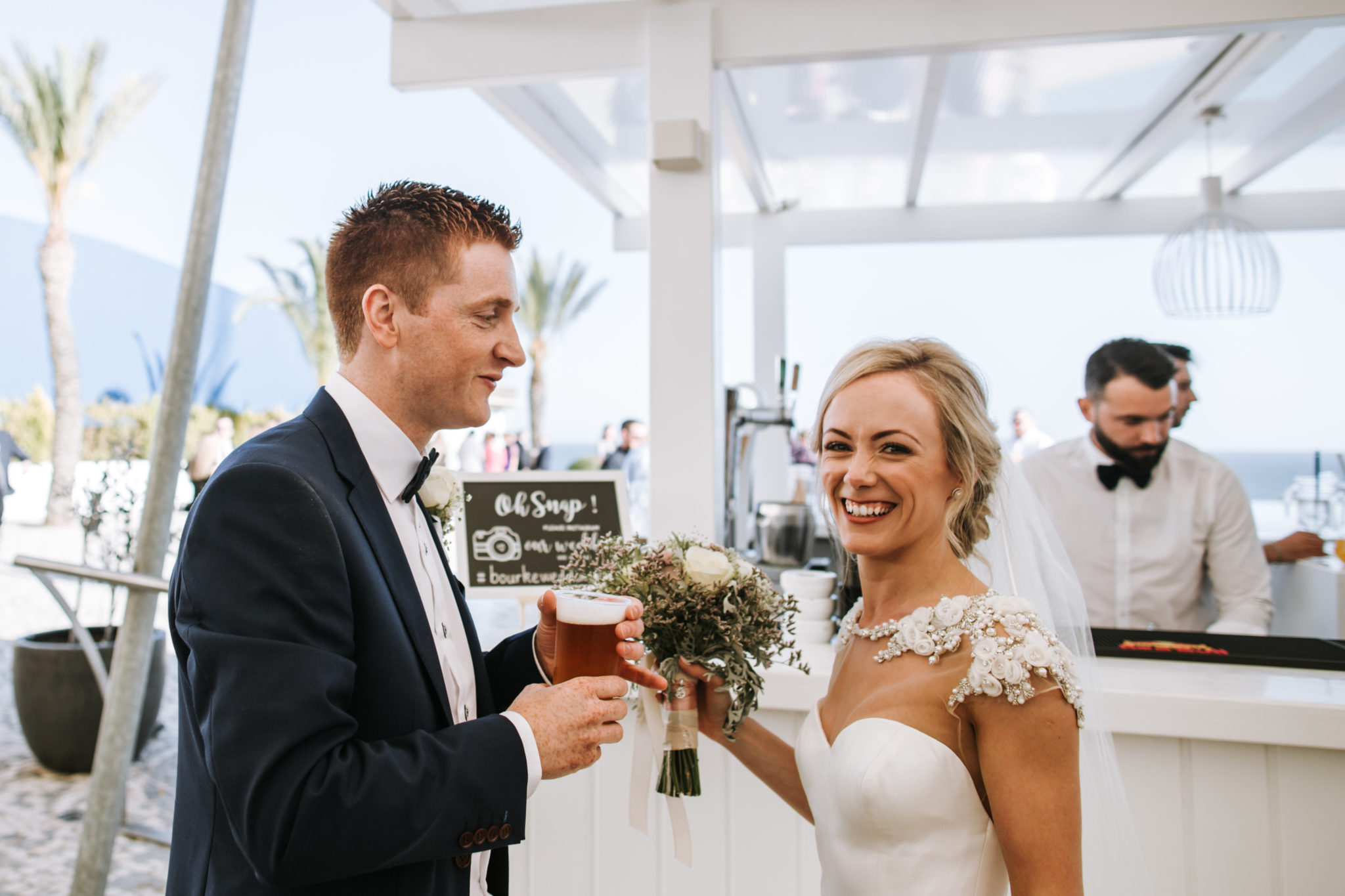 Eleanor
Photographer: Ana Parker Photography
Jane did my four bridesmaids, my mam, my husband's mam and my own make up on the morning of my wedding. From the minute she arrived she was so professional and yet relaxed – just what you want on your wedding day!  She listened to what everyone wanted and totally delivered. I had a trial with her a few months beforehand and I loved my make up so much I had no worries whatsoever on the morning of my big day. It lasted the whole day and night and also looks fab in our photographs.  I even booked her to come back the following day to do it again for our second day celebration. She curled my hair as well and again both were fab and lasted the entire night. Jane is a master at what she does and is such a lovely lady to top it off!
Melissa
Photographer: Paul John Fuller
I knew when I met Jane for my makeup trial a year before my wedding that I wanted her to create my wedding day look. She listened to what I wanted and did exactly what I asked her to do.  It was so fantastic having her part of my wedding morning. She was so relaxing that she put all the ladies at ease yet very professional in her work and everyone was very pleased with their end results. I wanted a natural look with my makeup and she did just that. She uses the best products/brands and my wedding make up lasted all day and night AND well into the early hours of the morning. Jane even waited until I was dressed and ready to go out the door to help me with my veil. I would highly recommend Jane to anyone looking to get their makeup done for their wedding or any occasion in the Algarve. A 5+ star experience!!!